Sorry, I Missed You is a fictional novel written by Suzy Krause. It is a great quirky novel that is full of warmth, and humor. The author has a few other quality novels to her credit as well. Valencia and Valentine are the most special of all her novels and are highly recommended for fictional lovers, who are looking for something fresh and unique.
Amanda Ronconi had her task cut out to narrate this novel. She was quite brilliant with her performance and managed to bring each character of this novel to life with utmost perfection.
Sorry I Missed You audiobook free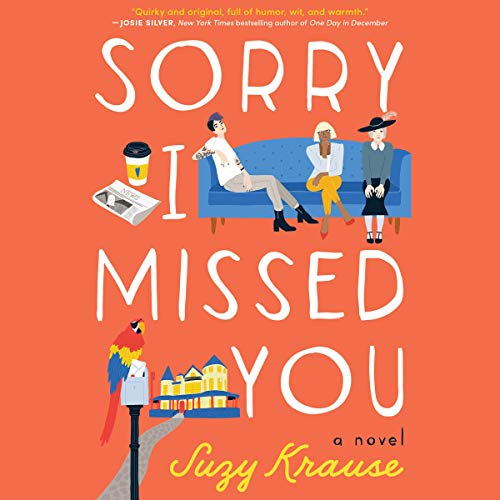 When Mackenzie, Maude, and Sunna moved into a new house with three individual apartments then they were all strangers with a single thing in common. It was the critical people in their lives who have ghosted them. First, it was the sister of Mackenize, then it was the best friend of Sunna and finally the fiancée of Maude, who were all disappeared with no trace, whatsoever.
A mysterious letter was received in their shared letterbox and each one of them assumed that it was for her. The trio then decided to shake out the name of the coffee shop that was mentioned clearly in the letter. It was the only apparent clue that they had.
In this process, a bizarre kinship was formed. The more they started to know each other, the more complicated the things got, while losing trust in the process as well.
Sorry, I Missed You is a great story about three women and how they forged a very good and genuine friendship among them. It is a real page-turner and the plot would keep you engaged right till its conclusion.

Galaxyaudiobook Member Benefit
- Free 2000+ ebooks (download and online)
- You can see your watched audiobooks
- You can have your favorite audiobooks
- After 15-Sep-2021, Bookmark will only available for Galaxyaudiobook member
---
Galaxy audio player
If the audio player does not work, please report to us, we will fix it as soon as possible (scroll up a little you will find the "REPORT CONTENT" button).
Audio player is currently down for maintenance (may be 2 hours), please wait... or come back later.