Lindon the Unsouled is having a hard time because of several reasons, firstly he cannot learn the sacred art, and secondly, he has to learn that art to survive. His condition has been deteriorating very fast and he must learn the sacred arts of his clan but the ancestors have forbidden it for an Unsouled. According to that ancient knowledge which his clan possesses the soul can control the natural phenomena present around us.
After controlling these natural phenomena the soul makes it obey the commands of the body thus in a nutshell the human body starts controlling everything. It would have been a lot easier to learn if Lindon had his soul with him because without it the knowledge is of no use. Will Wight presents his character as a restless one, he just cannot wait for anything to happen for him rather he starts acting fast.
UNSOULED audiobook free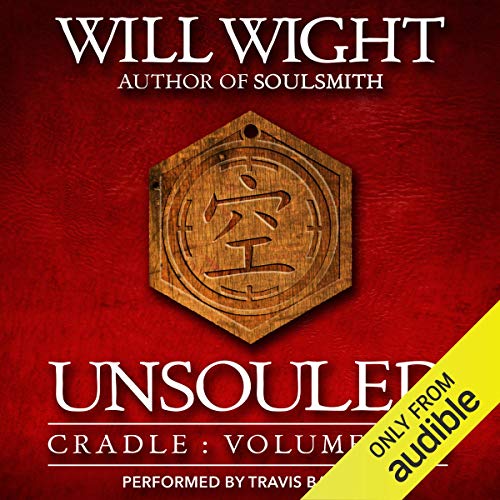 It is this nature that has made him suffer on several occasions but he just cannot change his approach to life or what is left of it. Lindon starts in a direction mapped out by him and takes another risk to bring his soul back in one piece. Narrating such a restless character was troublesome for Travis Baldree because he goes up and down in emotions all the time. At one time he becomes afraid and the next time we observe his daring nature against the odds.
The story is different from Wintersteel and Soulsmith i.e the other parts of the series because here the hero is in the making and is not fully developed yet. Lindon which we meet in the other parts has his situation in a life well-controlled according to him of course. Also, more description of the character and his extraordinary clan was needed to establish the ground floor for the series.

---
Galaxyaudiobook Member Benefit
- Able to comment
- List watched audiobooks
- List favorite audiobooks
---
GalaxyAudiobook audio player
If you see any issue, please report to [email protected] , we will fix it as soon as possible .


If you like this book then you can play "full audios" in the link below. Otherwise you can scroll down and click to "+LOAD MORE AUDIOBOOKS" and find your books.