ONE WITH YOU AUDIOBOOK
The final chapter which all of us have been waiting for finally arrives with this book. Eva was scared of the things that were following her since her childhood. She knew there was something wrong with her which no one could cure and then she got Gideon in her corner who brought everything under control. First, the girl became thankful, and then she became addicted to her savior.
ONE WITH YOU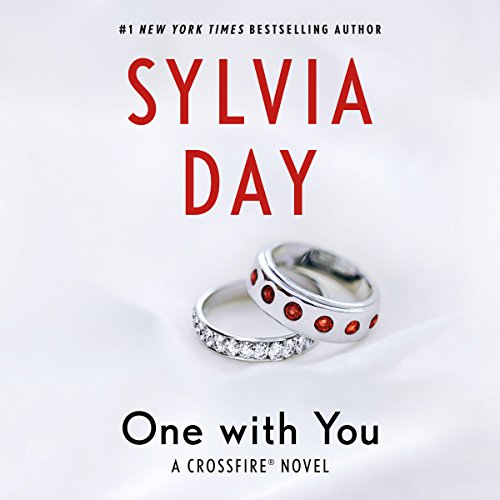 When things got solved on Eva's side she realized that Gideon was also hiding a lot from everyone. Then they got married and thought that they have remained successful in winning each other but it was just the beginning of their painful married life. Sylvia Day has not given her characters even a single day on which they can rest and finally enjoy the pleasures of life.
They have craved for each other and all they have achieved is isolation because of the circumstances. Secrets about both of them are brought to light in this last part in the voice of Jill Redfield and Jeremy York once again. The last fights present in the novel can make anyone cry, the way the two lovers utter the sighs of sadness can make a heart bleed.
FREE AUDIOBOOK ONE WITH YOU
Without having an idea about Bared to You and Reflected in You don't try this last part. Only those listeners can enjoy this part who have listened to at least two parts before this one. If someone does not possess any association with the characters then the story is of no use at all. The feeling of the characters and their destiny is the thing of main concern for everyone in the end.
Play all audiobooks Best Fiction audiobooks Best Non-fiction audiobooks Best Romance audiobooks Best audiobooks
---
Galaxyaudiobook Member Benefit
- Able to comment
- List watched audiobooks
- List favorite audiobooks
---
GalaxyAudiobook audio player
If you see any issue, please report to [email protected] , we will fix it as soon as possible .

Hi, the "Bookmark" button above only works for the Audio Player, if you want to do browser bookmark please read this post: How to bookmark.